更新情報
新作"Infinite Trinity"の試聴トレーラー公開!
2022年1月8日
Mardelas約2年半ぶりの新作"Infinite Trinity"の試聴トレーラー公開!
蛇石マリナ(Vo)、及川樹京(Gt)、そして本石久幸(Ba)それぞれが書き下ろした新曲+Instrumental計6曲入り渾身の新作です!洗練されたメロディアスな楽曲にリリックの世界観やメッセージ性もより強く確立され、独自性とキャッチーさを追求したMardelasの無限の可能性"Infinite Trinity"をご堪能あれ!
MVも近日公開予定ですのでお楽しみに!

Mardelas New Single "Infinite Trinity"
2022年01月26日発売
MDLS-002  2,200円(税込)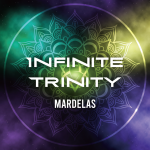 <収録曲>
1. Spider Thread
 (Music: Hisayuki Motoishi / Lyrics: Marina Hebiishi / Arrange: Hisayuki Motoishi)
2. G-Metal
 (Music: Marina Hebiishi / Lyrics: Marina Hebiishi, Shion Francois / Arrange: Kikyo Oikawa)
3. Force & Justice
 (Music: Kikyo Oikawa / Lyrics: Kikyo Oikawa, Marina Hebiishi / Arrange: Kikyo Oikawa)
4. Spider Thread (Instrumental)
5. G-Metal (Instrumental)
6. Force & Justice (Instrumental)
ディスクユニオン【特典あり:未公開ライブ音源スペシャルダウンロードカード】https://diskunion.net/metal/ct/detail/HMHR211130-201
Amazon
https://www.amazon.co.jp/dp/B09MVWQZ5K/ref=cm_sw_r_tw_dp_A3E4H4H8G32329VBFX0G
HMV
https://www.hmv.co.jp/artist_Mardelas_000000000581402/item_Infinite-Trinity_12479432
TOWER RECORDS
https://tower.jp/item/5294452/Infinite-Trinity
Mardelas trailer for the new long awaited single "Infinite Trinity" containing 6 tracks is now out!
Get ready for 3 new songs written by each individual member plus 3 instrumental tracks.
Enjoy the infinite possibilities that Mardelas showcases in "Infinite Trinity" where we pursue originality, sophisticated melody, and break the lyrical barriers of our music.
Please look forward to the new music videos coming soon!
Mardelas New Single "Infinite Trinity"
Jan. 26th 2022 release
MDLS-002  ¥2,200 [tax included]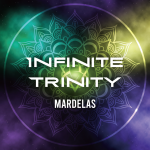 <Track list>
1. Spider Thread
 (Music: Hisayuki Motoishi / Lyrics: Marina Hebiishi / Arrange: Hisayuki Motoishi)
2. G-Metal
 (Music: Marina Hebiishi / Lyrics: Marina Hebiishi, Shion Francois / Arrange: Kikyo Oikawa)
3. Force & Justice
 (Music: Kikyo Oikawa / Lyrics: Kikyo Oikawa, Marina Hebiishi / Arrange: Kikyo Oikawa)
4. Spider Thread (Instrumental)
5. G-Metal (Instrumental)
6. Force & Justice (Instrumental)
Disk Union【Exclusive: Unreleased live track special download card】
https://diskunion.net/metal/ct/detail/HMHR211130-201
Amazon
https://www.amazon.co.jp/dp/B09MVWQZ5K/ref=cm_sw_r_tw_dp_A3E4H4H8G32329VBFX0G
HMV
https://www.hmv.co.jp/artist_Mardelas_000000000581402/item_Infinite-Trinity_12479432
TOWER RECORDS
https://tower.jp/item/5294452/Infinite-Trinity